Developmental apraxia of speech is a neurological disorder, which is often characterized by the loss of the ability to execute movements and speech. Childhood apraxia of speech is a motor speech disorder. Children with this disorder find it difficult planning and producing the movements of the tongue, lips, jaw, and palate. These specific series of movements are necessary for intelligible speech.
At Speech-Language Development, we work to assist in the treatment for children with apraxia of speech. We understand the difficulty in overcoming speech disorders, which is why we offer a complete range of individual assessments. Our private practice offers therapy for children ages 3-21 with communication disorders. These children may demonstrate delays in language development, oral-motor function, phonological disorders, articulation, and other language learning disabilities. By utilizing methods that are customized for each patient, we cater to each child's special needs. Additionally, the development and use of individualized and specialized methods allows us to assist in the significant improvement in the functional abilities of all of our program's students.
Childhood Apraxia of Speech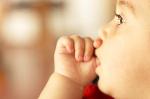 At Speech-Language Development, our goal is to provide each child with the necessary assistance to help them achieve optimal communication with their families and peers. With a commitment to offer great progress and results, we continually strive to help each child and family become more effective communicators. Whether a child is working toward overcoming childhood apraxia of speech or learning proper articulation, Speech-Language Development can arrange the appropriate assessment and therapy.
In addition to traditional therapy, we use naturalistic play context to facilitate the way children learn and play. Through this play, children may learn the proper expression of feelings, intentions, and desires. This is one form of treatment for children with apraxia of speech. To learn more about Speech-Language Development and our services, please continue to browse through our website. If you have any questions or would like to setup an appointment, please contact us at 718-830-0380.